4TH WORLD INDIGENOUS MEDIA LAB
The 4th World Indigenous Media Lab is a year-long fellowship for emerging and mid-career Indigenous filmmakers, providing opportunities to develop filmmaking skills and networks through festival participation, hands-on training, masterclasses, workshopping projects in development, pitch activities, and meetings with funders and other industry decision-makers. Fellowship activities take place throughout 2020 at three festivals:
At Big Sky, fellows will attend the DocShop filmmaker's forum, Native Filmmaker screenings and events, and a private seminar with leaders in the Indigenous filmmaking community and the film industry at large.
The Seattle International Film Festival experience, produced in partnership with Longhouse Media, will offer industry master classes, hands-on training, and an immersion in SIFF's extensive Indigenous film programming.
The fellowship year concludes at the Camden International Film Festival, where Fellows will have an opportunity to tap into a wide network of filmmakers and industry decision makers, including access to the Points North Institute's one-on-one meetings with potential funders, distributors and collaborations.
The selected fellows will receive the following for each festival visit:
Round trip travel and accommodations (or a travel stipend to cover costs)
Meal per diem (cash stipend to cover meals and incidentals)
All Access Pass to each festival
The program is open to Native American, Alaska Native, Hawaiian & Pacific Islander Native, First Nations of Canada, Indigenous peoples of South America and Mexican Native American documentary filmmakers. Applicants should have at least two year's experience in professional filmmaking.
The application deadline is Monday, December 16, 2019
Requested application materials include:
Cover letter and professional bio
List and description of past projects
Description and examples of any current documentary film project(s)
Work sample links or upload
Artist statement on why you are interested in participating in the 4th World Indigenous Media Lab fellowship
To apply, create an account on Submittable or sign in to open the application form below.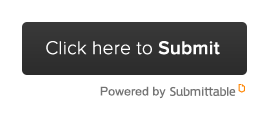 "The 4th World trip to CIFF empowered me to make space in an industry that hadn't made space for me. CIFF and the Points North Institute are taking genuine, visible steps to center and honor Indigenous storytellers at every stage."
2019 4th World Indigenous Media Lab Fellows @ CIFF
Taylor Hensel is a documentary filmmaker whose work often focuses on culture, environment, and seeking truth through perspective. She is a citizen of the Cherokee Nation. She is currently a video producer for the Humane Society of the United States and Humane Society International.
CLEO KEAHNA is a writer, visual artist, and actor from the White Earth Band of Ojibwe and the Meskwaki Nation. His stories tell of fearsome figures, the concept of home, what it means to be a wasteland, and indigenous survival. Cleo currently resides in rural New York with his family.
IVY MACDONALD is an enrolled member of the Blackfeet Tribe from Browning, Montana. For the past two years she has been documenting the stories of missing and murdered indigenous women in the state of Montana and is currently in production for her first feature-length documentary When They Were Here.
COURTNEY MONTOUR is a Mohawk filmmaker whose work focuses on exploring issues of Indigenous identity. Her films have screened at festivals internationally, including DOXA, Glitch, Big Sky and Margaret Mead. Courtney is working on her first feature documentary following Team Indigenous, the first Indigenous female pro roller derby team with players from around the globe.
IVAN MACDONALD is Blackfeet filmmaker that is enrolled in the Blackfeet tribe of Northern Montana. For the past two years he has been documenting the missing and murdered indigenous women and girl's crisis.
EVELYN PAKINEWATIK is an emerging artist, writer, educator, and director of Ojibwe and Irish ancestry. Evelyn is a 2019 Big Sky NFI Fellow and a 2018 Reelworld E20 Fellow. They also co-administrate the Chinimiwin Arts Collective. Evelyn's work primarily explores the intersection of dream and memory.
Ivey Camille Manybeads Tso
CAMILLE MANYBEADS TSO has been working in film for 13 years. After studying Film at Idyllwild Arts Academy, she worked with projects such as Project 562, Paper Rocket Productions, SuperFly, The Laura Flanders Show, and STAR Media Arts. She is currently in post production of a feature documentary on the impact energy corporations have on indigenous communities.
RAVEN TWO FEATHERS is a Two Spirit, Emmy award winning filmmaker. Their intertribal identity, mixed with various intersections, influences their work to be a safe haven for people in those communities, and a jumping off point for others in their road to understanding.