The 4th World Indigenous Media Lab is a year-long fellowship for emerging and mid-career Indigenous filmmakers, providing opportunities to develop filmmaking skills and networks through festival participation, hands-on training, masterclasses, workshopping projects in development, pitch activities, and meetings with funders and other industry decision-makers. Fellowship activities take place throughout 2020 at three festivals:
At Big Sky, fellows will attend the DocShop filmmaker's forum, Native Filmmaker screenings and events, and a private seminar with leaders in the Indigenous filmmaking community and the film industry at large.
The Seattle International Film Festival experience, produced in partnership with Longhouse Media, will offer industry master classes, hands-on training, and an immersion in SIFF's extensive Indigenous film programming.
The fellowship year concludes at the Camden International Film Festival, where Fellows will have an opportunity to tap into a wide network of filmmakers and industry decision makers, including access to the Points North Institute's one-on-one meetings with potential funders, distributors and collaborations.
The selected fellows will receive the following for each festival visit:
Round trip travel and accommodations (or a travel stipend to cover costs)
Meal per diem (cash stipend to cover meals and incidentals)
All Access Pass to each festival
The program is open to Native American, Alaska Native, Hawaiian & Pacific Islander Native, First Nations of Canada, Indigenous peoples of South America and Mexican Native American documentary filmmakers. Applicants should have at least two year's experience in professional filmmaking.
The application deadline is Monday, December 16, 2019
Requested application materials include:
Cover letter and professional bio
List and description of past projects
Description and examples of any current documentary film project(s)
Work sample links or upload
Artist statement on why you are interested in participating in the 4th World Indigenous Media Lab fellowship
To apply, create an account on Submittable or sign in to open the application form below.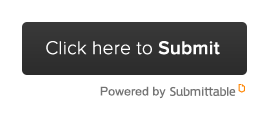 "The 4th World trip to CIFF empowered me to make space in an industry that hadn't made space for me. CIFF and the Points North Institute are taking genuine, visible steps to center and honor Indigenous storytellers at every stage."
2020 4th World Indigenous Media Lab Fellows @ CIFF
Justyn Ah Chong
Kanaka Maoli (Native Hawaiian)
Justyn Ah Chong is an award-winning Native Hawaiian filmmaker from O'ahu, Hawaiʻi. Upon graduating from USC's School of Cinematic Arts in 2011 Justyn began working at ʻŌiwi Television, Hawai'i's first Indigenous television broadcast station. Over the span of seven years, he filmed and edited a variety of projects including working as a Director of Photography on the feature documentary "Mele Murals" which won numerous awards including Best Documentary Feature at the Guam International Film Festival and the Special Jury Award at the Hawai'i International Film Festival. In 2019, Justyn had his directorial debut with his acclaimed film "Down on the Sidewalk In Waikiki" which premiered at the Maoriland Film Festival in New Zealand and won the People's Choice Award for Best Short Drama. The film has continued to screen at festivals around the world, including the imagineNATIVE Film Festival in Toronto, the Los Angeles Asian Pacific Film Festival, and the 307 Film Festival in Wyoming where it was awarded Best of Fest. He is currently producing two short narrative films, "Hawaiian Soul" and "E Malama Pono Willy Boy" and is also in early development for his second short narrative and first feature narrative which he will write and direct. Justyn continues to share culturally-inspired, place-based stories through his production company, Olonā Media.
Asia Youngman
Cree, Métis, and Haudenosaunee
Asia Youngman is an award-winning film director from Vancouver, Canada. Her films have premiered at a variety of festivals including the Toronto International Film Festival, the Vancouver International Film Festival, and the imagineNATIVE Film and Media Arts Festival. Asia's first film Lelum' won the award for Best Documentary Short at imagineNATIVE in 2017 and her latest film This Ink Runs Deep won Best Documentary Short at the 2019 Calgary International Film Festival. She has worked on numerous projects commissioned by CBC, Creative BC, TELUS, Human Rights Watch, History Channel, and Corus Entertainment. Asia is currently in pre-production for her short drama/comedy Hatha which received support from Bell Media's Harold Greenberg Fund and Creative BC and she is also in early development for her first feature-length documentary Game 7. She is an alumna from the Canadian Academy Directors Program for Women and holds a Bachelor of Arts degree from the University of Victoria.
Alexis Anoruk Sallee grew up in Anchorage, Alaska of Iñupiaq descent. Her love of filmmaking and sound found its start in radio. After attending Full Sail University where she earned a Bachelors of Science in Recording Arts, she took her skills to L.A. There she worked in audio post-production on various film and television projects including Oculus, Poltergeist, Birth of the Dragon, NBC's Allegiance, and Showtime documentary Play It Forward. She served as Co-Director and Producer of the 2018 documentary "Definition of Resilience", which highlights the dynamic stories of Indigenous hip-hop MCs. In 2019, she wrote and directed her debut short film "Who We Are" a personal project dedicated to her Iñupiaq ancestors. Alexis continues to work on cultural visual projects that honors Indigenous stories and people.
Chad Charlie
Ahousaht First Nation
From the village of Ahousaht First Nation, Chad Charlie is a Black and Indigenous filmmaker continuing the tradition of storytelling in a contemporary format. Beginning his career writing as a stand-up comedian and spoken word artist, Chad is a filmmaker and storyteller that extends the same passion for power and poetry into the medium of film.
Regina Lepping
Solomon Islander
Regina Lepping (Solomon Islander) is an actor, youth advocate, filmmaker and activist. In 2016, Regina co-founded the Honiara Film Club, which was an initiative that brought to light issues of gender-based violence in the Solomon Islands. Her first breakout role was in the 2017 award winning short filmBlackbird where she first became interested in scriptwriting. Her recent film about the biodiversity of the Solomons titled Sky Aelans will premiere at the Maoriland Film Festival in Aotearoa this March 2020.
Georgianna Lepping
Solomon Islander
Georgianna "Jojo" Lepping (Solomon Islander) is a filmmaker, activist, writer, and freelance media maker based in the Solomon Islands. From 2011-2019, Jojo worked as a radio announcer and journalist. She left this successful career to pursue filmmaking and festival programming full time beginning with a three-week documentary expedition which traveled to three rural provincial areas in Solomon's as part of a cohort film collective. Their first short Sky Aelans will premiere March 2020 at the Maoriland Film Festival in Aotearoa.
Ashley Solis
Nahua and Chicana
Ashley Solis is a teenage farmworker, factory worker, and home-aid, born and raised on the Central Coast of California. She has spent five years working on food security and justice for her community with the Community Agroecology Network. A member of the River Park Video Collective, she helped make a short community film, CULTIVATING JUSTICE. She is currently a Co-Writer on the feature documentary, FRUITS OF LABOR, a coming of age story about her life, directed and co-written by Emily Cohen Ibañez. Ashley is Nahua and Chicana, proud of her Aztec heritage, her Nahua grandmothers' healing traditions, and the Nahautl language some of her family members speak.
Emily Cohen Ibañez
Latinx (Colombian-American)
Emily Cohen Ibañez is a Latinx (Colombian-American) Director, Writer, Producer, and Cinematographer, proud of the indigenous heritage that is a part of her Colombian identity. She earned her doctorate in Anthropology (2011) with a certificate in Culture and Media at New York University. Her film work pairs cinematic excellence with social activism. Her debut feature documentary BODIES AT WAR/MINA (2015) premiered at El Festival de Cine de Bogotá, screened in 22 Colombian municipalities most affected by landmines, and continues to be screened in universities in the United States and internationally. The Guardian is distributing her short film, FRUITS OF LABOUR (2019), which she is currently making into a feature film but the same title. Her short IRAQ VETERANS AGAINST THE WAR PERFORM OPERATION FIRST CASUALTY (2007) premiered at the Santa Fe Independent Film Festival, the Society for Visual Anthropology Film Festival, and has a popular following on YouTube. The National Science Foundation, Nia Tero, Firelight Documentary Lab Fellowship, Fulbright, the Wenner-Gren Foundation, BAVC National Media Maker, JustFilms Ford Foundation, California Humanities, and SFFILM FilmHouse Residency Program have supported her work. She is a National Coordinator for Brown Girls Doc Mafia, working to change the power structures in the documentary film industry.
2019 4th World Indigenous Media Lab Fellows @ CIFF
Taylor Hensel is a documentary filmmaker whose work often focuses on culture, environment, and seeking truth through perspective. She is a citizen of the Cherokee Nation. She is currently a video producer for the Humane Society of the United States and Humane Society International.
CLEO KEAHNA is a writer, visual artist, and actor from the White Earth Band of Ojibwe and the Meskwaki Nation. His stories tell of fearsome figures, the concept of home, what it means to be a wasteland, and indigenous survival. Cleo currently resides in rural New York with his family.
IVY MACDONALD is an enrolled member of the Blackfeet Tribe from Browning, Montana. For the past two years she has been documenting the stories of missing and murdered indigenous women in the state of Montana and is currently in production for her first feature-length documentary When They Were Here.
COURTNEY MONTOUR is a Mohawk filmmaker whose work focuses on exploring issues of Indigenous identity. Her films have screened at festivals internationally, including DOXA, Glitch, Big Sky and Margaret Mead. Courtney is working on her first feature documentary following Team Indigenous, the first Indigenous female pro roller derby team with players from around the globe.
IVAN MACDONALD is Blackfeet filmmaker that is enrolled in the Blackfeet tribe of Northern Montana. For the past two years he has been documenting the missing and murdered indigenous women and girl's crisis.
EVELYN PAKINEWATIK is an emerging artist, writer, educator, and director of Ojibwe and Irish ancestry. Evelyn is a 2019 Big Sky NFI Fellow and a 2018 Reelworld E20 Fellow. They also co-administrate the Chinimiwin Arts Collective. Evelyn's work primarily explores the intersection of dream and memory.
Ivey Camille Manybeads Tso
CAMILLE MANYBEADS TSO has been working in film for 13 years. After studying Film at Idyllwild Arts Academy, she worked with projects such as Project 562, Paper Rocket Productions, SuperFly, The Laura Flanders Show, and STAR Media Arts. She is currently in post production of a feature documentary on the impact energy corporations have on indigenous communities.
RAVEN TWO FEATHERS is a Two Spirit, Emmy award winning filmmaker. Their intertribal identity, mixed with various intersections, influences their work to be a safe haven for people in those communities, and a jumping off point for others in their road to understanding.