Ben Fowlie
Executive & Artistic Director
Founder CIFF / Co-Founder PNI – He / Him / His
Ben Fowlie is the Executive Director of the Points North Institute, and the Founder of the Camden International Film Festival. He is a co-founder and co-programmer of The DocYard, an award winning screening series in Cambridge, MA and has served on juries at the Silverdocs Film Festival, Hot Docs Festival, Dokufest Kosovo, IFFBoston and for IFP's Gotham Awards. Ben is currently the Nominee's Chair for the Cinema Eye Honors for Nonfiction Filmmaking, and a member of their Industry Advisory Board and Nominating Committee. He serves on the Maine Film Commission, and is an adjunct instructor at Unity College's Center for Environmental Arts and Humanities.
Sean Flynn
Program Director
Co-Founder PNI – He / Him / His
Sean Flynn is the Program Director for the Points North Institute and has helped design and produce all Points North programs since 2011. Sean received a master's degree from MIT's Comparative Media Studies department, where he worked as a researcher at the MIT Open Documentary Lab. Sean began his filmmaking career as a producer and cinematographer working on two feature-length documentaries, BEYOND BELIEF and THE LIST, both of which had their premiere at the Tribeca Film Festival and aired on national television. In 2012, Sean was a Fulbright Senior Research Fellow in Mumbai, India.
Emily Peckham
Development Director – She / Her / Hers
Emily Peckham is the Director of Development for the Points North Institute, bringing with her a background in organizational behavior, project management, and fundraising for place-based education. Her keen interest in the arts can be traced from her early childhood. Emily earned a B.A. in psychology from Oberlin College with a research methods focus and inductions into Sigma Xi and Phi Beta Kappa. Her early career included management consulting in a boutique firm and project management at a major Boston teaching hospital. After three years in a Ph.D. program at Boston College, Emily moved to Rockland in 2007.
Annie Brown
Operations & Communications Manager – She / Her / Hers
Annie Brown, Operations & Communications Manager, grew up in Portland and has lived and worked in midcoast since 2006. She is a graduate of Bennington College and most recently ran events for the Farnsworth Art Museum. Her interests include strong coffee and earl grey, peonies, making and eating delicious food, working hard for a better world, surprises.
Jeanelle (elle) Augustin
Programmer – She / Her / Hers
Jeanelle (elle) Augustin is a Haitian-American film programmer and curator. Her first trip up to midcoast Maine was a summer college holiday full of pranks involving lobsters and late-night tennis on North Haven Island.  Born in New York City, she is interested in the visual and sonic culture of the future – what does creative freedom for artists look and sound like? She is excited about the emergent strategies and creative solutions that artists offer to reimagine reality and build a more equitable future. Her work is particularly focused on artists of color who are evolving the cinematic language of nonfiction with practices that move fluidly between installation, performance, and direct action. She is deeply committed to disrupting traditional hierarchies of knowledge and power. She currently serves as Film Programmer at Points North Institute and True/False Film Fest, as well as Film Officer at Doc Society. Jeanelle is a member of BGDM and lives in Los Angeles. Outside of film, she is also a yoga teacher and avid amateur surfer.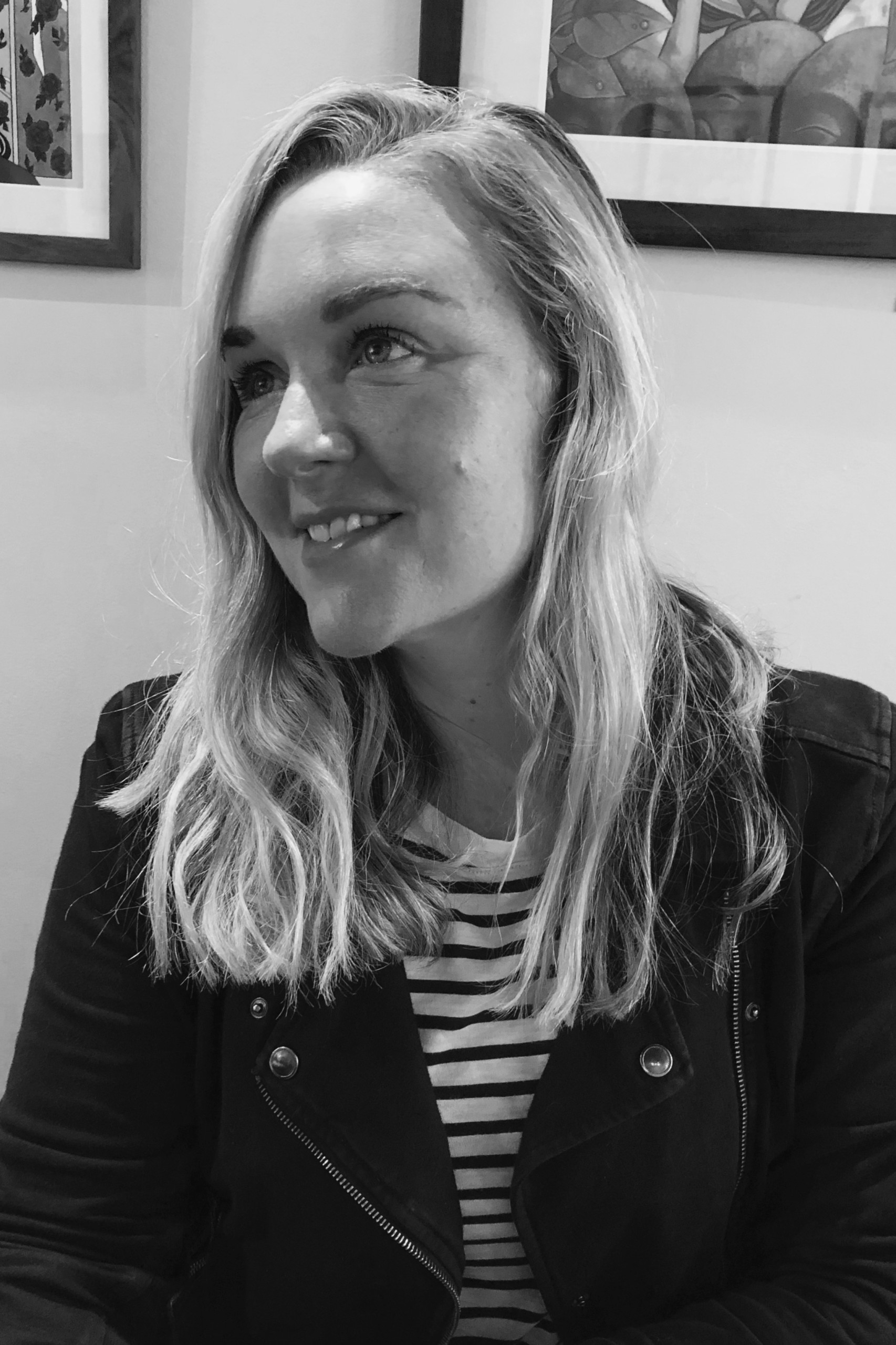 Mara Bresnahan
Artist Programs Manager – She / Her / Hers
Mara Bresnahan is the Artist Programs Manager for the Points North Institute, Accessibility Consultant for the Netflix documentary Crip Camp (Sundance 2020 Audience Award) and Short Documentary Programmer for the Brooklyn Film Festival. In addition, she was the Festival Director for the Boston ReelAbilities Disability Film Festival from 2015-2019, lead programmer for the 2018 Hot Springs Documentary Film Festival and a juror for IFFBoston and the Cleveland International Film Festival. An avid fan and creator of non-fiction storytelling, she is currently in post-production on a series of vignettes featuring students from The Perkins School for the Blind.
Lee Emmerich
Festival Intern – He / Him / His
Lee Emmerich is a rising senior at Bates College. He is majoring in Rhetoric, concentrating on film and Screen Studies, and minoring in Philosophy, and he is also a captain of the varsity swimming and diving team. He grew up in the Hudson Valley of New York on his family's farm, growing flowers that would be sold in farmer's markets in New York City. Lee studied experimental film and visual theory in Prague during the fall of 2019 and has a continued interest in experimental modes of storytelling. He also enjoys darkroom photography and making his own cameras.
Kate Lemberg
Artist Program Coordinator – She / Her / Hers
Kate is excited to be back with the CIFF team for a second year! Having received her BA and MA in Cinema Studies from NYU's Tisch School of the Arts, she has since pivoted from academia to the film festival circuit. While you can typically find her running around as a venue manager or managing on-site ticketing operations — having previously done so at Sundance, Tribeca, DOC NYC, True/False, Hamptons, Newfest, and more — she is so excited to bring her logistical mind to the Artist Programs team this year.
Simone Leon
Program Coordinator – She / Her / Hers
Simone comes to Points North Institute after five years in the entertainment industry. Previously, she worked at Whitaker Entertainment, a production company based at Walt Disney Studios. Prior to that she was at Paradigm Talent Agency, where she worked with screenwriters and directors in both film and television. She fell in love with Midcoast Maine, and moved from Los Angeles earlier last year. She's passionate about richening the local community, uplifting filmmakers, and sharing meaningful stories with the world.
Kendra Denny Arey
Recovery in Maine Coordinator – She / Her / Hers
Kendra Denny Arey is a Midcoast artist, currently working on her Masters degree in Art Therapy and Clinical Mental Health Counseling from Lesley University. In addition to her work on the Recovery in Maine Tour, Kendra started the Buddhist based recovery group, Rockland Recovery Dharma, and is a member of the Programming Committee at the Women's Recovery House in Camden. Kendra has also worked extensively for the Island Institute, the Smithsonian Institution's Center for Folklife and Cultural Heritage, and the National Council for the Traditional Arts helping to coordinate multiple festivals and events throughout the Mid-Atlantic and New England regions.
Lili Elena
Box Office Coordinator + Parking Captain – She / Her / Hers
Lili Elena is drawn to urban and rural ecologies. She taught a diverse body of English language learners in downtown Manhattan before moving to midcoast Maine, where her experience in the service industry segued into event coordination, and where she began her studies in horticulture and food systems. Lili has orchestrated such diverse projects as a farm-to-table kids' program, gardens in harsh environments for clients, and most recently, a comedic dystopian outdoor theatre show in Appleton, Maine. Her work in the arts and sciences is focused ​on​ ​mutual aid, plant knowledge, new economies, and design.
Devin Fletcher
Drive-In & Box Office Producer – She / Her / Hers
Devin Fletcher is a New York City-based artist and producer who proudly grew up in Warren, Maine. In theatre, she has developed productions and programs at Lincoln Center, Joe's Pub at The Public, Ars Nova, La MaMa ETC, Two River Theater, American Repertory Theater, and serves as Executive Artistic Director for the award-winning Bluelaces Theater Company. She is a graduate of Emerson College, with additional studies at Harvard University, Beverly Hills Playhouse, and IUGTE Austria.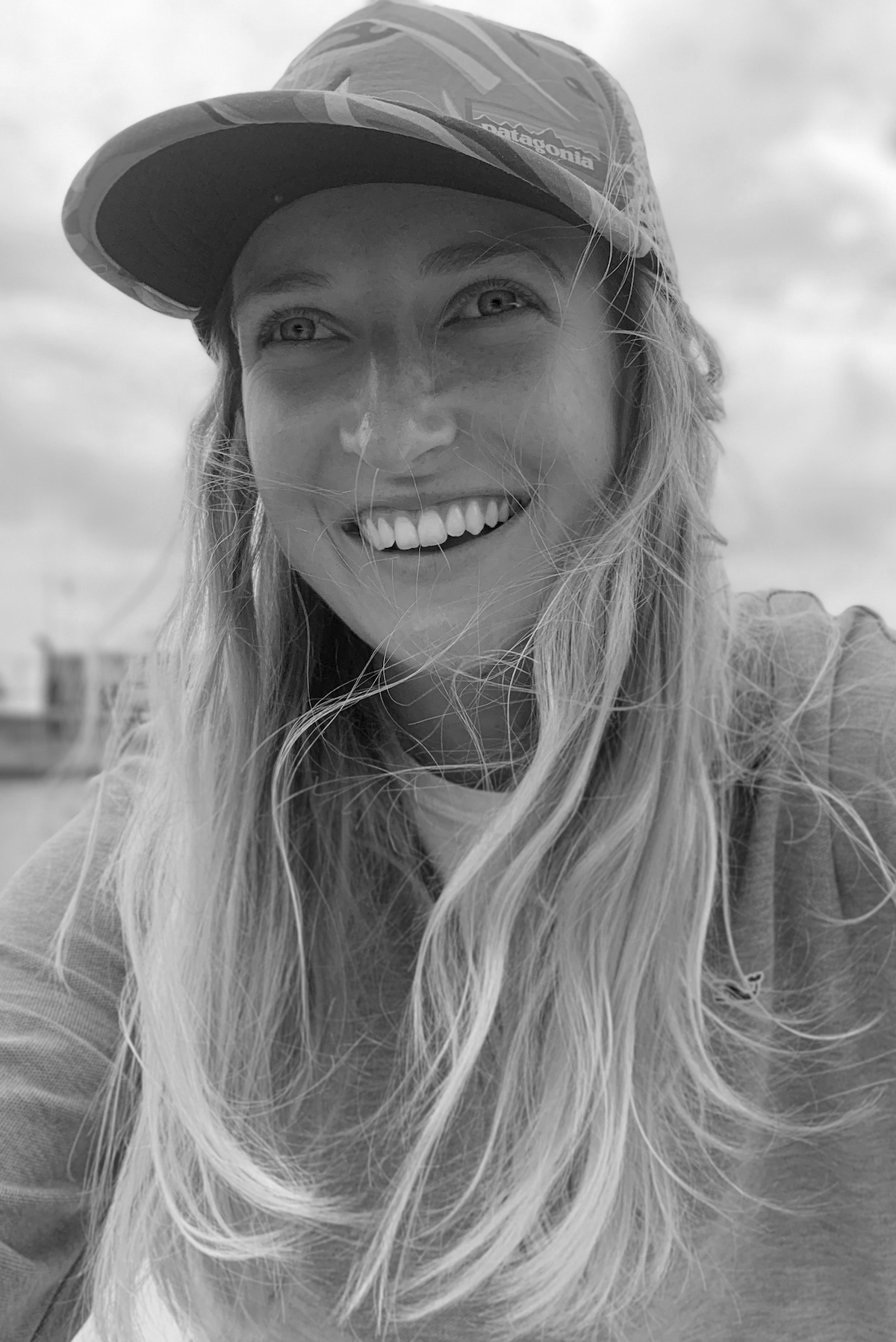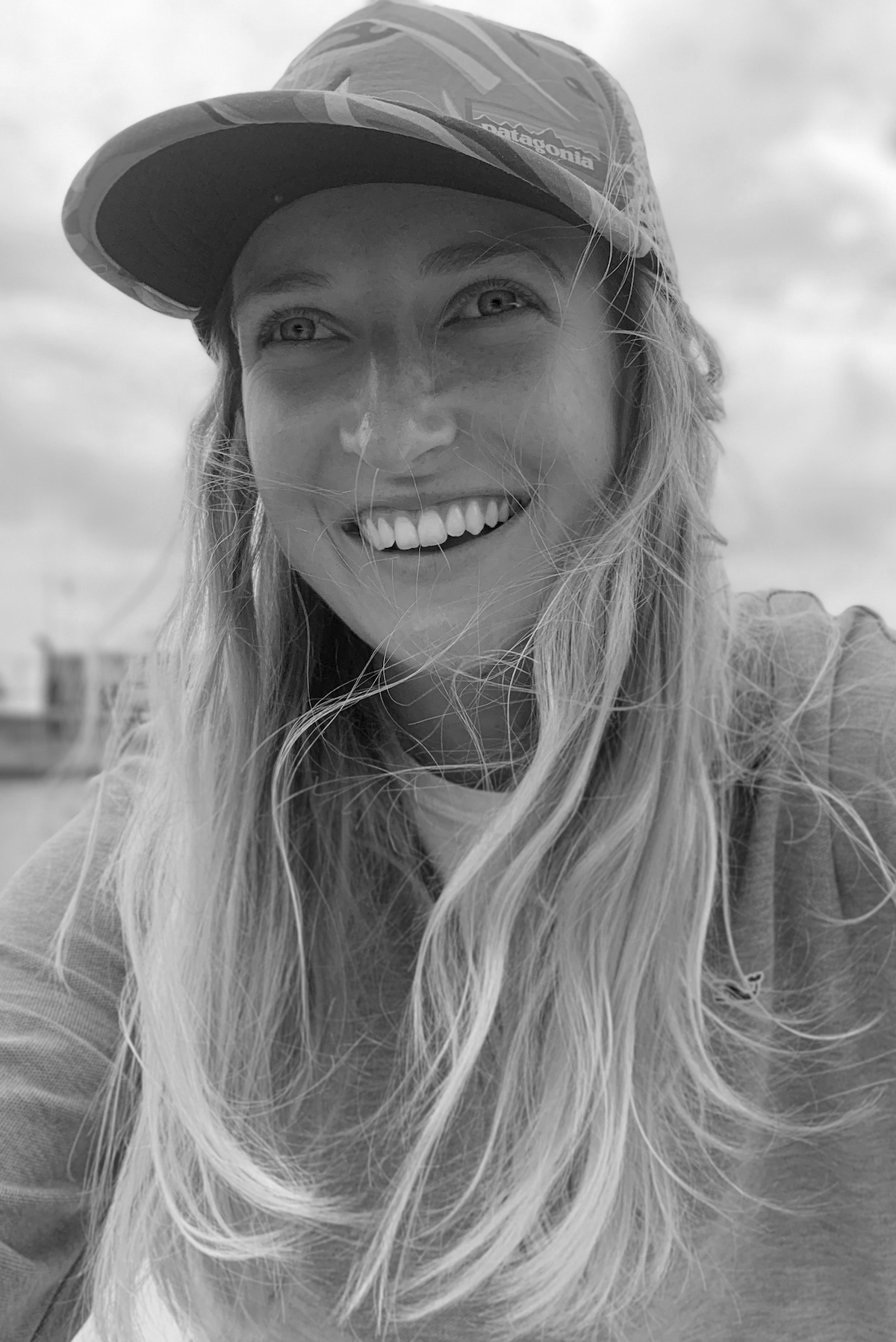 Camille Gunderson
Production Coordinator – She / Her / Hers
Camille credits her childhood summers in Maine for shaping her love of coastal waters and ocean stories. She has been working in Midcoast Maine for the last two years as a producer and assistant editor at Compass Light Productions and Wicked Delicate Films. A lifelong sailor, she became interested in storytelling and film while working on an historic yacht restoration after college. She studied Environmental Economics and Hobart and William Smith.
Josiah Krul
Festival Intern – He / Him / His
Josiah Krul is a rising senior at Bates College in Lewiston, Maine. He is majoring in psychology with concentrations in both English and Medieval Studies. As a proud resident of Rockport, Maine, Josiah has a passion for his community. He graduated from the local high school, where he was involved in many extra-curricular activities, including volunteer work with St. Peter's Episcopal Church food pantry and NuDay Syria. His family currently owns and operates the PITCH, an indoor turf facility offering year-round recreational sports in Warren, Maine, where he continues to coach soccer to children of all ages. He is excited to team up with Points North Institute for the upcoming CIFF Festival with hopes to learn about the film industry and give voice to creative storytellers from all around the world.
Doug Stradley, Chair
Lars Perkins, Vice Chair
Patricia O'Toole, Secretary
Bridget Besaw
George Cooke
Kerem Durdag
Evelyn Isom
Steven Koltai
Caroline von Kühn
Emily McDevitt
Julia Metcalfe
Elizabeth Noble
Cecily Pingree
Polly Saltonstall
Nicole Fowlie
Finance
Nicole Fowlie
Finance
Nicole Fowlie has been a dedicated supporter of the festival since year one and has enjoyed working as an official member of the team for many years. She lives in the midcoast area where she is raising her two sons. In addition to crunching numbers for Points North, Nicole is proud to work with local youth, both in the school system, and as a behavioral health professional.
Jonathan Laurence
Design Director
Jonathan Laurence
Design Director
Jonathan Laurence is an artist and designer, currently living in his native lands of midcoast Maine. In addition to working, he gets a kick out of eating, cooking good food, travel, adventure, design, films, art, music, looking, making, assembling, learning, and generally anything positive. find more: jonathanlaurence.com.
2019 Festival Staff
SENIOR PROGRAMMER: Samara Chadwick
FESTIVAL  PRODUCER: Jen Feeney
ASSOCIATE  FESTIVAL  PRODUCER: Meg  Fournier
FINANCE  MANAGER: Nicole  Fowlie
VOLUNTEER  MANAGER: Anne  Bardaglio
GUEST  RELATIONS  MANAGER: Phoebe Parker
TECH DIRECTOR: Colin  Kelley
TECH ASSISTANT DIRECTOR: Terri  Lea  Smith
FORUM  TECH MANAGER: Tim  Haggerty
FORUM TECH ASSISTANT: Daniel Ackerman
ARTIST  PROGRAMS  MANAGER: Mara  Bresnahan
STORYFORMS  PROGRAM  MANAGER: Scott Sell
STORYFORMS  TECH  DIRECTOR: Alfred  Russo
STORYFORMS  VENUE  MANAGER: Julia Ferguson
HUB  MANAGER: Melissa Rice
PASS  MASTER: Emma Geiger
FESTIVAL INTERN: Zoe Dickerson
VENUE  MANAGERS: Tela Moss, Eileen  Level, Kate Lemberg, Nozha Jebali, Bria White
CAMDEN  OPERA  HOUSE  STAGE  MANAGER: Devin  Fletcher
TRANSPORTATION  COORDINATORS: Keith Blizzard
SPECIAL  EVENTS  CREATIVE  DIRECTOR: Ethan Kiermaier
SPECIAL  EVENTS  MANAGER: Alix Towler
SPECIAL  EVENTS  ASSISTANT MANAGER: Kate Chandler
SPECIAL  EVENTS  RESIDENT  ARTISTS: Dave  Olsen, Hannah  Patterson, Cara Stewart, Lauren Cargo, Hannah Berta, Paul Calder, Sonya Savchenko
FESTIVAL PRODUCTION ASSISTANT: Evan Stevens
PUBLICIST: Audrey  Ewell
PHOTOGRAPHERS: Jourdan  Christopher, Daniel Nova
BOARD OF DIRECTORS
Doug Stradley –  Chair & Treasurer – Technologist, Data Evangelist, Former Director of MMW Film Program
Lars Perkins – Vice Chair -Tech Entrepreneur
Patricia O'Toole – Secretary – Award-winning biographer, journalist, and former nonfiction professor at Columbia University
Bridget Besaw – Filmmaker, Founder of Seedlight Pictures
George Cooke – Partner, Manatt, Phelps and Phillips, LLP
Kerem Durdag – Chief Operating Officer, GWI; Believer in humanity
Evelyn Rosen Isom – Professor of English and History, writer and Jazz singer/aficionado
Steven Koltai – Non-Resident Senior Fellow Governance Studies, Brookings Institution
Emily McDevitt – Educator, Outdoor Enthusiast, Community Advocate
Julia Metcalfe – Tech Entrepreneur
Elizabeth Noble – Lawyer
Cecily Pingree – Filmmaker, Small Business Owner
Polly Saltonstall – Writer and Editing Professional, Maine Boats Homes and Harbors
Caroline von Kuhn – Director of Artist Development, San Francisco Film Society
INDUSTRY ADVISORY BOARD
Charlotte Cook – Field of Vision
Daniel Chalfen – Naked Edge Films
Lisa Kleiner Chanoff – Catapult Film Fund
Marshall Curry – Filmmaker
Kristin Feeley – Sundance Institute Documentary Film Program
Alex Hannibal – CNN Films
Ryan Harrington – Discovery Communications
Ingrid Kopp – Tribeca Film Institute
Lyda Kuth – LEF Foundation
Mary Lampson – Filmmaker / Editor
Jennifer MacArthur – Borderline Media
Andrea Meditch – Back Allie Entertainment
Robb Moss – Filmmaker / Harvard University
Brian Newman – Sub-Genre Media
Sierra Pettengill – Producer/Director
Dawn Porter – Producer/Director
Nancy Schafer – Independent Producer
AJ Schnack – Filmmaker / Field of Vision
Sue Schardt – AIR
Louis Venezia – Pilot